Move2Learn is an award-winning 501(c)(3) that works to level the learning field for traditionally underserved and overlooked students.
We use movement to transform learning so all students can reach their highest potential.
We provide simple yet revolutionary tools that inspire movement in the classroom and throughout the day to prime students' brains for learning.
To us, equity is the lens through which we view our work to ensure traditionally overlooked students have the opportunity to reach their highest potential.

We acknowledge the uneven starting place, that barriers and advantages exist, and will intentionally act, through programming and leadership, to correct the imbalance.

We will always strive to level the learning field by meeting students where they are – so everyone can learn their best, despite their starting place.
Strong. Dedicated. Passionate.
Brooke Sydnor Curran
President and CEO
Danielle Seiger
Director of Operations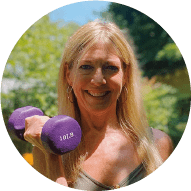 Polly Shannon
Director of Communications
Jen Wiser
Director of Programs
Kate Odulio
Program Assistant
A diverse board of directors makes better long-term decisions that result in the best outcomes for students and teachers.
Carrie Apfel, senior attorney, EarthJustice

Joyce Carrier, retired executive, USPS

Gaynelle Diaz, director, ARHA Resident and Community Services

Caroline Doughty, program manager, Amazon Web Services

Hon. Bill Euille, consultant

Elijah Walter Griffin, Sr., Griffin Vision Media

Laura Jennings, chief strategist, LVL-Up Strategies

Nicole P. Jones, Founder, Nicole Jones Coaching

Louise Kenny, retired

Nicole McGrew, founder, Threadleaf & Co.

Betsy Micklem, retired

Marc E. Miller, partner, Donohue, Themak & Miller, PLC

Bryan Montgomery, realtor, Coldwell Banker

Lucresha Murphy-Tate, Manager, City of Alexandria 

Ashley O'Connor, Managing Director, MGAC

Ben Roberts, President & Creative Director, Six Half Dozen

Chris Suarez, Associate, Steptoe & Johnson, LLP
Our Advisory Council includes members from the community at large, including ACPS teachers, administrators and students. They bring diverse and unique perspectives to our work so we can best serve our constituents.
Move2Learn is organized exclusively for charitable and educational purposes under section 501(c)(3) of the Internal Revenue Code. The M2L Board of Directors provides the strategic direction and oversight necessary to sustain the organization, ensures the organization has adequate resources to advance our mission and advocates for our cause at every opportunity. Our Form 990 is available upon request.